GSA Vendors Double Your Profit Margins!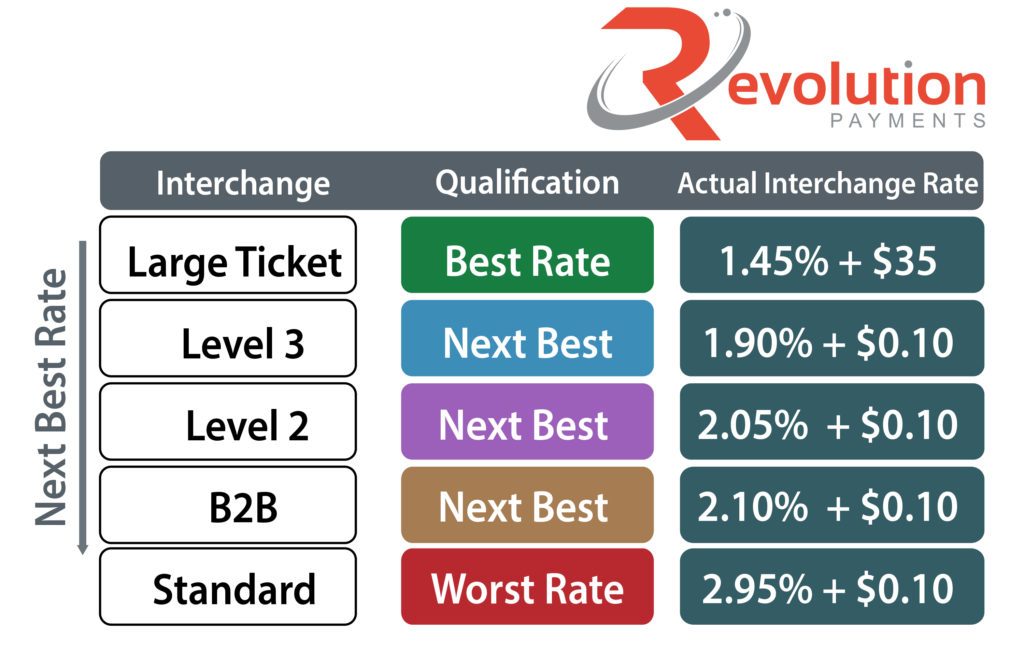 GSA Vendors Can Double Profit Margins By Accepting Credit Cards from the Government Correctly!
Did you know Visa and MasterCard created special rates for vendors who accept government credit cards that lowers transaction cost by 40%  Qualifying your transactions Under 2% whether you key, process over the internet, or swipe them?  If not, don't worry. Even though level 3 processing was created more than 15 years ago, 3 out of 5 vendors are not set up to accept P-cards correctly, meaning, they are not passing level 3 payment line item detail on government P cards.
This causes you to lose roughly 1% on every transaction for reasons, Non Related to your processors rate.
Only  transactions that include level 3 detail are eligible for level 3 interchange rates.
 Special  Interchange rates are published on Visa and MasterCard's site.
Visa Commercial Level III             1.85% + $0.10
MasterCard  Data Rate III              1.75% + 0.10
Visa Card Not Present Transactions  Only!
$10,000.01 – $25,000 70% + $49.50
$25,000.01 – $100,000 60% + $52.50
$100,000.01 – $500,000 50% + $55.50
Greater than $500,000 40% + $58.50
GSA Large Ticket 20% + $39.00
MasterCard Large Ticket I 20% + 40.00
What is Level 3 processing?
Level 3 processing is additional line item detail about a transaction. (PO#, descriptions, quantities, tax detail (tax exempt), etc. Information you'd generally find on an invoice. This information is passed with a transaction to the card issuer. This qualifies these transactions at different codes, (level 3 interchange) lowering the cost of accepting these cards by 30%-40%. GSA Can Vendors Double Your Profit Margins With Level 3 Processing!
Paying more than 2.25% to accept government P cards?
Our Guarantee!
You will see a cost reduction of 20% on the majority of your commercial and government transactions (regardless of your current rate or processor) or
I we donate $250 to your favorite charity in your name for wasting your time.
Questions? Give us a call 888 790 3450 or email info@ revolution-payments.com
GSA Vendors Double Your Profit Margins with a merchant account from Revolution Payments